About PAC
Distinguished Fellows & Advisors
Prof. Supriya Chowdhury

Prof. Supriya Chowdhury is a Visiting Professor in National Institute of Advanced Studies. She specialises in labour and globalisation, migration and governance, urban poverty and slums. She did her PhD from Princeton University in 1992. Prof. Chowdhury wrote the book City of Shadows: Slums and Informal Work in Bangalore. She has previously worked as a Professor in Institute for Social and Economic Change, Bengaluru and Deputy Editor in The Hindu.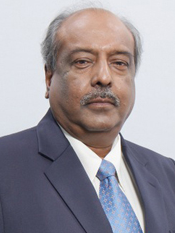 K. Jairaj (Retd. IAS)

K. Jairaj (Retd. IAS), Additional Chief Secretary (Retd). Government of Karnataka Bangalore. During his distinguished career of 36 years with the Indian Administrative Service, he has held very prestigious and key appointments. Sri. K. Jairaj had the distinction of heading the Bangalore City Corporation as its Commissioner twice.
Dr. Lalith Achoth

Dr. Lalith Achoth has a span of experience in academics and research and consultancy. He served as a Consultant at leading management schools, Government agencies and Premier Research Institutes across the country, besides served as Agricultural Economist in several projects. His areas of expertise include Marketing, Quantitative Techniques, Marketing Research & Business' Statistics.
Dr. Sreekantaiah Pruthvish

Dr. Sreekantaiah Pruthvish has more than 37 years of professional experience; distinguishing himself as teacher, researcher, public health specialist and administrator of high repute. Currently, Dr Pruthvish serves as Director-Academics and Training, Sri Shankara Cancer Hospital and Research Centre, Bangalore.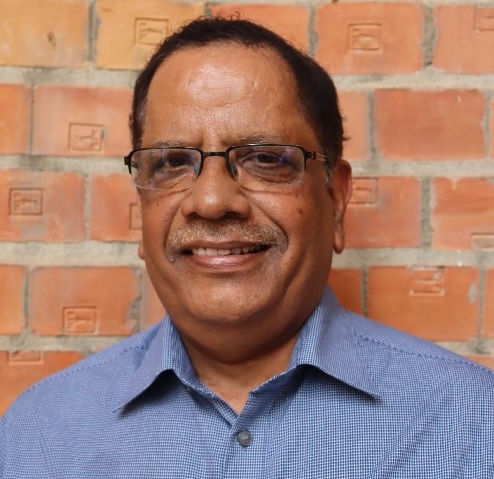 Gopal B. Hosur (Retd. IPS)

Gopal B. Hosur joined the Karnataka State Police Service in 1980, as Deputy Superintendent of Police. He was later promoted to the Indian Police Service. In his thirty-four years of Police Service, he has made contributions to Good Governance, in the core areas of Law and Order, Crime, and other facets of the Criminal Justice System Post-retirement from Govt Service, he is actively involved in Sports Administration, various NGOs & Corporates and affairs of Civil Society Currently, he is also the Chief Executive of multi-specialty Chinmaya Mission Hospital, Bangalore.
Dr. Anitha Kurup

Dr. Anitha Kurup is a Professor in the School of Social Sciences and Head of the Education Programme, National Institute of Advanced Studies. Her recent publications Trained Scientific Women Power: How much are we Losing and Why? and Trends Report: Creation and Analysis of Database of PhDs in India (1998-2007) have been widely appreciated.
Dr. Priyanca Mathur

Dr. Priyanca Mathur is currently Associate Professor at the Centre for Research in Social Sciences and Education (CERSSE) Jain University in Bangalore. She is an international trainer with the Forum of Federations (FoF), Canada and has devised modules for FoF on Gender and Decentralisation and conducted Gender and Federalism workshops, as well as 'Training of Trainers' (ToT) Workshops on Gender for parliamentarians and civil society actors in Myanmar and Thailand.
Prof. Narendar Pani

Prof. Narendar Pani is an economist by training who has a multidisciplinary approach on issues related to the Indian political economy. He has over the last four decades held positions in academia and the media. His books include, 'Inclusive economics: Gandhian method and contemporary policy' (Sage, 2002); 'Redefining Conservatism: An essay on the bias of India's economic reform' (Sage, 1994); and 'Reforms to pre-empt change: Land legislation in Karnataka' (Concept, 1983). He is also one of the editors of 'Bengaluru, Bangalore, Bengaluru: Imaginations and their times' (Sage, 2010). Apart from this he was a member of several official committees.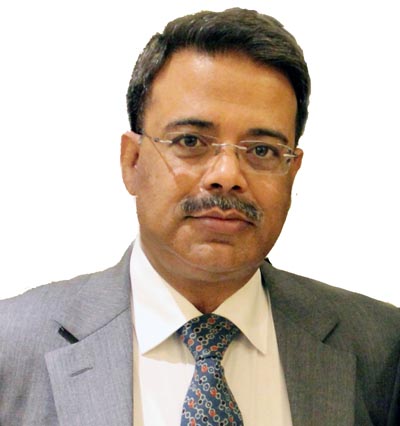 Sanjay Sahay (Retd. IPS)

Sanjay Sahay is an Ex.IPS and Founder & Director of TechConPro Pvt Ltd. Professionally, he is both a governance and policing expert. He is a known technology practitioner in conventional IT and disruptive technologies. He has expertise in several other areas, which is propelled by his passion. Broadly they include writing, professional public speaking, cyber security and data protection expertise. He is a management guru as well. His penchant for writing makes him write articles in several professional magazines. He writes a DailyPost, which is in its sixth year. As a thought leader he has expertise in several areas and he ensures that he shares his knowledge with a wide spectrum of audience by making presentations and delivering lectures.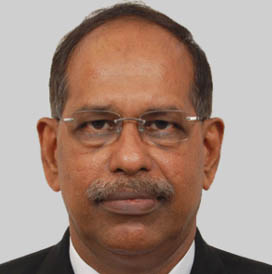 N. Ramachandran (Retd. IPS)

N. Ramachandran joined the Indian Police Service in 1978 and was allotted to the Assam-Meghalaya cadre. In his 35 year-long policing career, he gained extensive experience in field policing, District and State level police administration, intelligence, counter terrorism and conflict resolution. Throughout his professional career in the Indian Police Service, he demonstrated a passion for excellence in his work and always took a fearless and principled stand. He is the Founder and President of the Indian Police Foundation (IPF) –India's premier thinktank dedicated to the improvement of policing in the country.